---
Dulles Foundation President, Jim Church, and Rotary Club of Dulles International Airport President, Val Walters, present ServiceSource with an annual donation after touring the Chantilly program.
Lisa Ward, Executive Director of Service Service said, "Thank you for your on-going support. This brings the club's lifetime giving to over $191,000."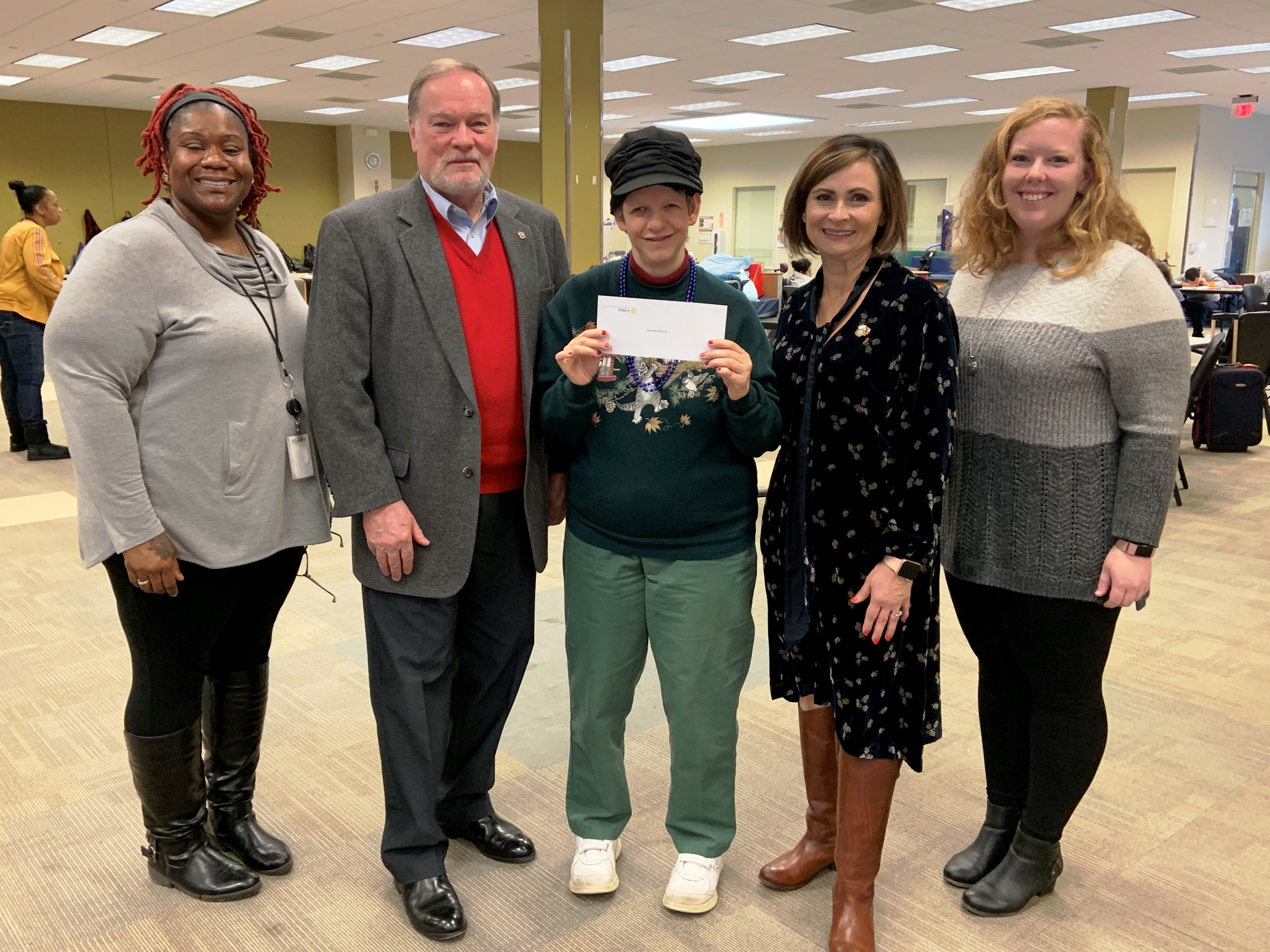 ---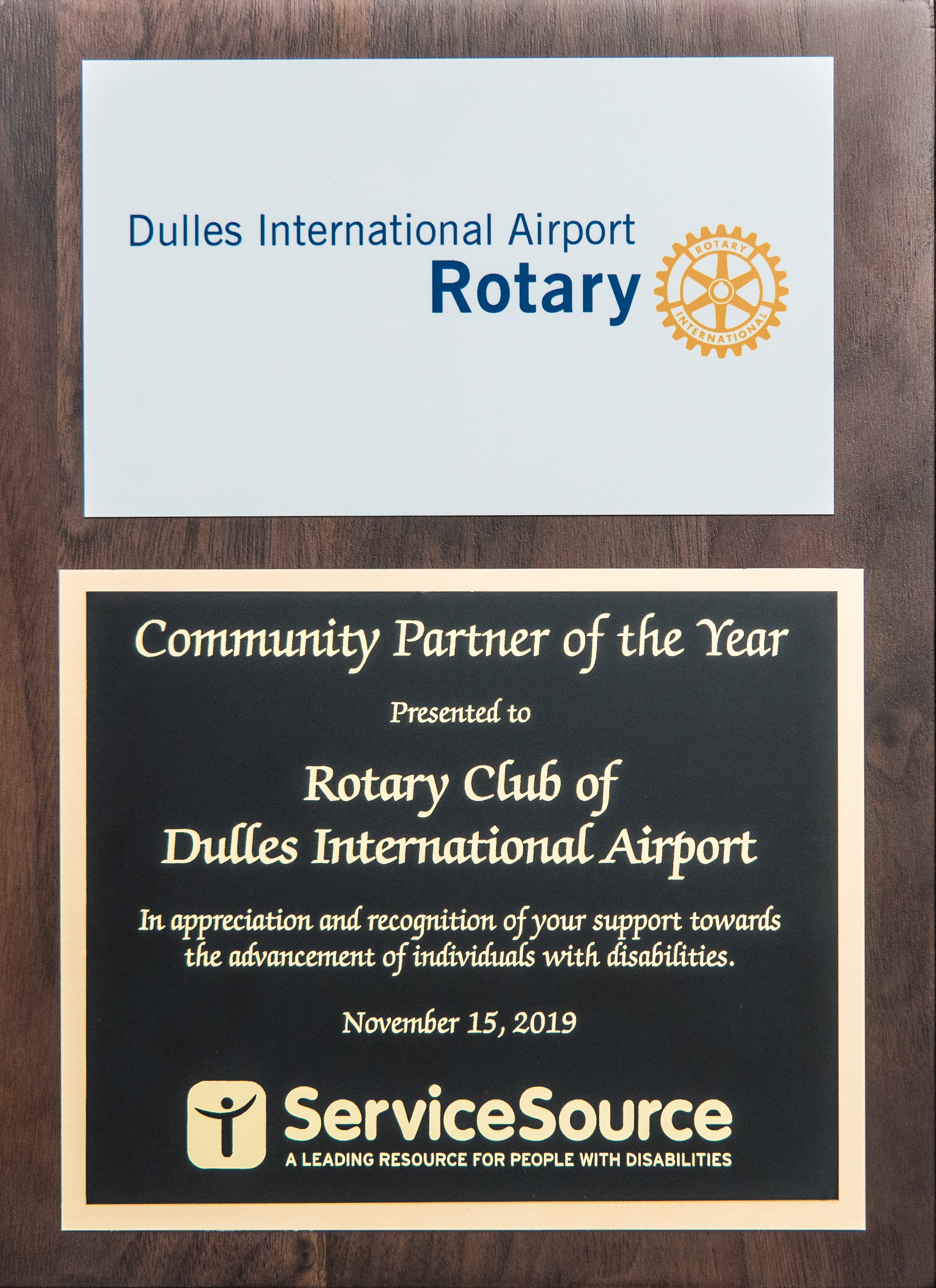 We are proud to be supporters of ServiceSource. This year, it was an honor and surprise to be awarded their Community Partner of the Year!
Thank you to all club members who provide volunteer time, support, and leadership to our fundraisers, which allow us to enrich this wonderful organization within our community.
---
Are you interested in becoming a Rotary member? We welcome you to join us for breakfast on Friday morning. Check our Meeting & Speaker Topics or Calendar to ensure we are meeting this week. For membership questions, please send an email via the contact form on the Contact Us page or email a Club Leader listed on the left side of the webpage.
To learn more about our club, click here.