Save the Date & Grab Your Clubs!
Join us for the 21st Annual Opportunities Open Golf Tournament on Monday, October 2, 2017.
Event details and sponsorships can be found on the Opportunities Open Golf Tournament drop-down menu at the top of the webpage.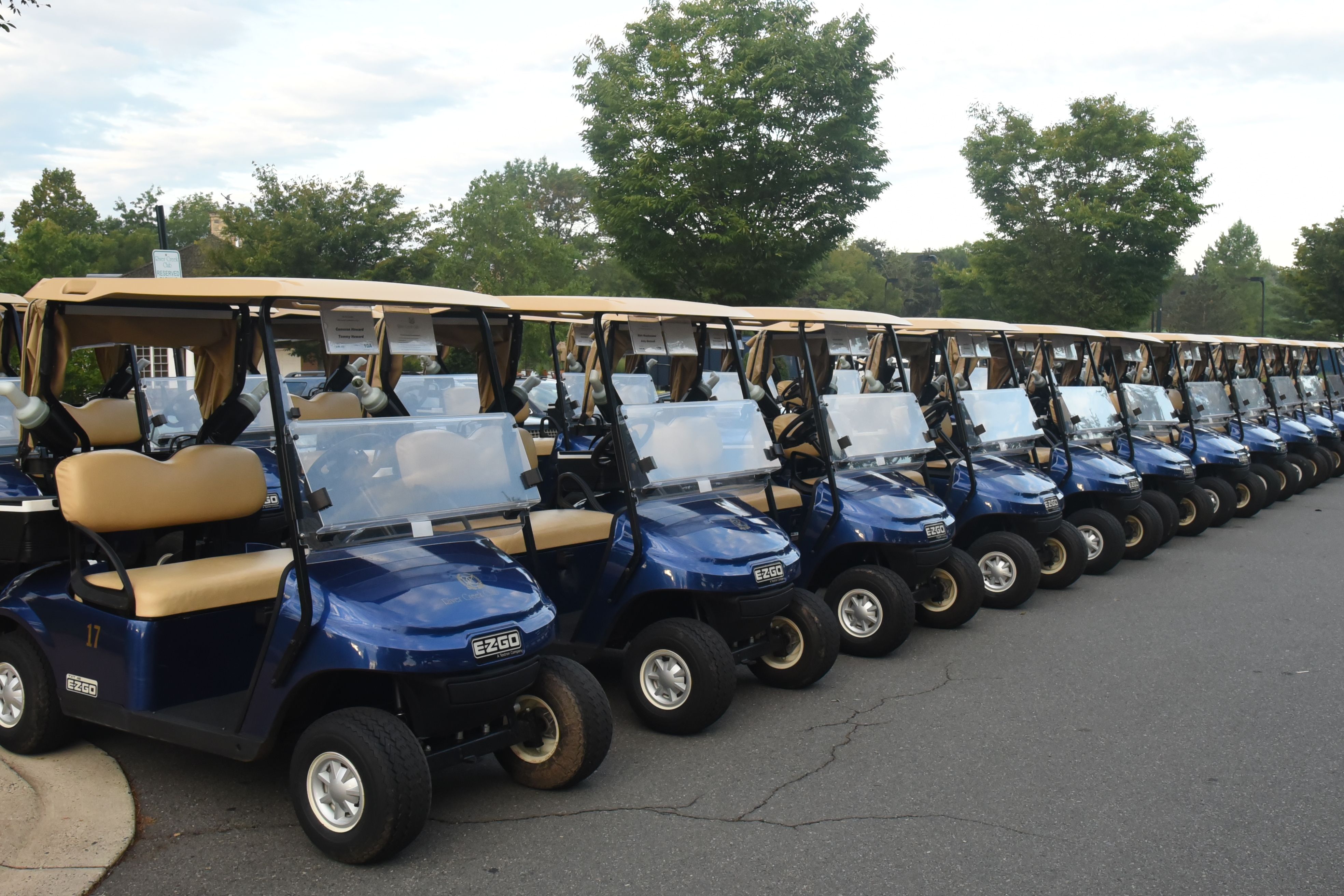 ---
Latest Friday Morning Meetings...
| | | |
| --- | --- | --- |
| Sep. 8, 2017: Executive Director of Every Citizen Has Opportunities, Inc. (ECHO), Paul Donohue, gave the club an overview of how the club's donations help to support the organization. | | Aug. 25, 2017: Alex Roos of ServiceSource provided an update on the non-profit organization and thanked the club for always supporting individuals with disabilities. |
| Aug. 18, 2017: The owner of the Wellness Connection, Susan McCormick, encouraged us all to 'feel better and live better' by optimizing our personal health and well-being. | | Aug. 11, 2017: The Executive Director of the Arc of Northern Virginia, Rikki Epstein, provided an update about the organization and thanked the club for their continued support. |
| July 21, 2017: President of the Fairfax County Citizens Police Academy Alumni Association, Tracey Ryan, joined us to discuss the latest about the organization. | | July 14, 2017: We were delighted to have a visit from Assistant District Governor (NW Fairfax County) Hayward Hull. Keep up with District 7610 online. |
---
Are you interested in becoming a Rotary member? We welcome you to join us for breakfast on Friday morning. Check our Meeting & Speaker Topics or Calendar to ensure we are meeting this week. For membership questions, please send an email via the contact form on the Contact Us page or email a Club Leader listed on the left side of the webpage.
To learn more about our club, click here.